SHOP LOCAL. YEAR ROUND.
Every bag of Seal the Seasons strengthens your community. Whether you're looking to pick up a bag at your local grocery store, or prefer to order online, we source the best tasting produce from family owned farms near you. Flash frozen within 24 hours of harvest and processed in top-12 allergen & gluten free facilities, we make shopping local and eating healthy easy. Shop Online Find a store near you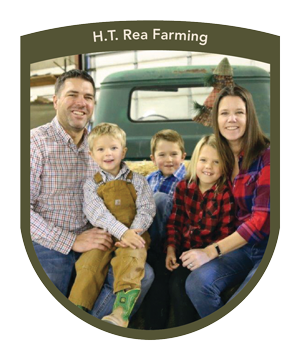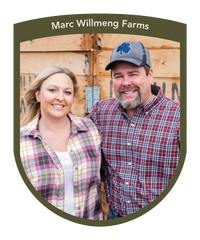 Meet Your Farmers.
With every Seal the Seasons purchase, we contribute 90%+ of our costs to family farms and suppliers in your community. While we care about growing delicious produce a whole lot, we care even more about the farmers who grow it and the families that eat it. When you know where your food comes from and how it was grown, you can trust in every bite.
Learn More
Environmental Sustainability.
With every 2 lbs. of Seal the Seasons fruit that you purchase, we offset 1 lb. of greenhouse gas emissions. Our local approach to produce puts our planet as a priority at every step. Our products are proof that it's possible to grow the best tasting, nutrient dense fruit while also being stewards of the land. We promote regenerative agriculture through soil health, agroecology, and carbon sequestration.
★★★★★

We had never tried your berries till we moved here a month ago. They are hands down the best frozen berries I've ever had and almost as good as buying them fresh from the farm stand or picking them myself.
★★★★★

I can't tell you how happy I am to find local frozen fruit! It's been so hard. Almost as hard as finding USA organic Edamame :) I've been practicing macrobiotics since 2005, and local and seasonal are key concepts. So thanks again!
★★★★★

When I opened my bag of with North Carolina Strawberries from Food Lion, I was so pleased! They were big, fresh, strawberries with no brown spots that other frozen strawberries have.
★★★★★

Beautiful fruit … great choices, local, clean and fancy.. I will definitely look for this brand again and was so happy to have the opportunity to try it.
★★★★★

You guys are AWESOME!!I've looked for sour cherries for years and you not only have them, but they're wonderful!And the peaches? Yaaay! We can enjoy those year-round now, thanks to you. Thank you!!!!
★★★★★

We can't get enough of the NC Strawberries -- I eat 2 to 3 smoothies a day with them. Once I found Seal the Seasons strawberries, I can't buy any other brand.
★★★★★

I am hooked on your frozen fruit; it's the best I have had. I have been working on some weight loss and found I can eat your fruit, especially the cherries, and still have a sweet healthy snack that fills me up. Thank you for your wonderful and local products. Seeing and reading about the framers that you work with add to the personal side of your company.
★★★★★

Of course it was delicious. Anytime you can have local fruit, that's the best way to go! As an added bonus, it supports the local farmers. Great product!
★★★★★

These berries tasted just like fresh picked! So delicious in my morning smoothie! I am planning future recipes already including pancakes, muffins and scones!